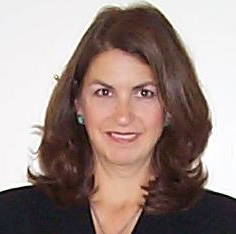 The whole idea of women and mentoring has been to make progress in the effort to break the glass ceiling, to get women into the upper echelons of business management. It has been a team effort to stand up for our tribe and to make a difference for our daughters.
When the generations before mine broke into the business world, they did so rather timidly- satisfied to earn a paycheck. Most were secretaries and the ones that worked in management were sometimes considered "tough". In those days, women in upper management was rare, often the result of inheriting their father's business.
There were a group of women at the time I'm remembering who really stood out as a source of inspiration for those of us behind them. They were the movers and shakers in the cosmetics world like Estée Lauder and Florence Nightingale Graham aka Elizabeth Arden. Some were in advertising and other creative jobs. Mary Wells Lawrence was preeminent. Hers was the first company owned by a woman that was listed on the New York Stock Exchange. Her book is definitely worth a read. Of course, we'll never forget the early fashionistas Coco Chanel and Liz Claiborne. There was Brownie Wise and Tupperware. I'm seriously happy she had such a terrific idea!
Two women who worked to liberate women from the confines of our roles and living conditions were Gloria Steinem and Helen Gurley Brown. Gloria's name was synonymous with the Women's Liberation Movement. Helen influenced the way we thought of ourselves through articles in her monthly Cosmopolitan Magazine.
Mentoring is inherent in the way we support our tribe to help women succeed. It is intrinsic with our essential beings. It is the way we have spent our time for millennia nurturing our families and friends. I am concerned when I hear yet another female business leader, Sheryl Sandberg of Facebook fame saying don't bother me until you already are successful. Does she really mean it when she says being asked to mentor another woman is a "total mood killer?" I've heard other woman at the top say no to mentoring other women and I find the attitude to indicate something very alarming. All of these women highlighted above and their peers cultivated the landscape upon which the women of today stand. I hope we are not turning into a culture of "me" children who don't want to be bothered.