Employee Engagement
What if Most of Your Employees Quit?
According to a recent survey by Manpower, 84% of American workers are unhappy with their jobs. What if they quit?
---
According to a recent survey by Manpower, 84% of American workers are unhappy with their jobs and are setting a 2011 New Years Resolution of finding a new position.
Eighty-four Percent!
The Manpower survey highlights one of the major workplace trends which has not yet grabbed the attention of most managers: Individuals are beginning to realize they have the power to opt for or against a given job. They have begun exercising this power. Already, those with the strongest skills are requiring companies to think differently about how they attract, retain and stay relevant. The skill and experience level required to have that power over an employer is likely to continue to decline.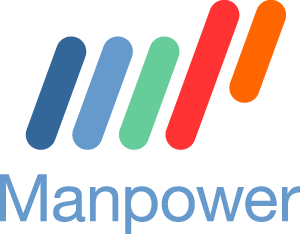 Many employers are unaware of the fatigue that years of stress and cutbacks have induced. A different Manpower survey (July 2010) showed that 83% of US employers were complacent. They believed they had adequate talent in-house and no problems retaining that talent.
Who is right? The employers with the jobs? Or the employees with the desire and ability to move to a different position? 2011 will be an interesting year for Human Resource professionals and Hiring Managers.
Our last few blogs focused on complacency which, like hubis, is a risk you don't see until it blows up in your face.
Your firm, like most, has probably experienced some recession-related downsizing or "right-sizing." You know unemployment is high – new jobs should be hard to find. Your organizations may be complacent, but the Manpower survey is food for thought. It reflects the impact on employees of years of frozen compensation and the rising workloads. You know that your remaining workers are working harder and covering more ground than the same position did two years ago. Similarly, you and your managers have their hands full with existing work, plus special projects and the impact of workplace reshuffling.
As a result, few of us are looking at the big picture. Many feel the macro trends are so large, and in this environment, so quick to change that as managers, we have little ability to impact the future.
We disagree and want to caution everyone in talent development not to be complacent. In general, the key to your own career is reacting quickly to new trends, or even better, anticipating the direction of change to use it to your own advantage. Spotting and acting on an emerging trend can help you professional visibility, as it helps your organization stay abreast of change, capture new opportunities and manage risks.
Today (meaning all of 2011) , one of the biggest risks and emerging trends is Workplace burnout and its evil twin, low employee engagement.
Again, more than four out of five of your employees want a new job – and plan to look for one THIS YEAR!
Mind you, these are your current employees: the ones not that were not let go during the past two years. These are the ones who have skills, local knowledge, and relationships to get things done in your organization.
Think of the hit to your productivity if even a third of them leave. You know it takes eighteen months for the average new employee to be fully productive and effective in their a new corporate culture. For most companies, the damage will be significant before they realize there is a problem. Their first response is likely to be retention bonuses, but cash not really the answer. Employee engagement is the key to retention and productivity.
It is time to revisit your Employee Value Proposition and reflect on what makes your collegues feel valued. Compensation is only part of the whole package. Most value career development and challenging (albeit realistic) work situations.
At Mentor Resources, our clients have experienced substantial jumps in employee engagement as a result of their mentoring program. With a good match, where the mentee and mentor share personality traits and interests, employees feel more connected and involved with the organization.
Our proprietary matching algorithm, WisdomShare™ creates great matches, avoiding the "blind date" feeling of other computer generated matches. Talk to us about your mentoring needs.