Leadership Team
Kim Wise, CEO and Founder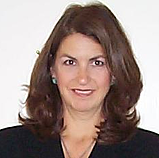 Kim Wise is Founder and CEO of Mentor Resources. In this role, Kim heads the strategic direction of the company's products with primary responsibility for managing the Fortune 500 client base.
Prior to founding Mentor Resources in 2001, Kim was the Managing Director of Menttium Corporation in San Francisco, a mentoring organization devoted to the advancement of women in business. She gained her expertise in mentoring and in understanding the unique needs of businesses through her years of training and sales in retail and consumer markets. Considered an expert in the field of mentoring, Kim has been profiled in the New York Times, Business Week and Chief Learning Officer Magazine.
Bob Gibson, President

Bob is a noted keynote speaker, seminar leader and corporate consultant with global experience spanning two decades. His unique business insight and sales experience have proven to be a valuable resource in starting and developing a mentoring company focused on people and training. He is responsible for Mentor Resource's training and content development and has been recognized by the media for his expertise in training in the art of negotiation with integrity. Bob has written articles and been featured in such publications as Selling Power, Sales and Marketing Management and Your Company, and CNBC television.